Training Programs – Multi Sport (Triathlon) and individual sports to help you reach your specific goal.
Our Coaching Systems – Our coaching program is customizable to your chosen sport, event, and g
oal.  Let us help you reach the next level or continue to enjoy participating injury free for years to come.
---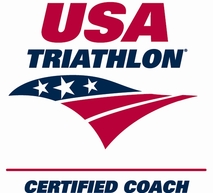 Kurt coaches triathletes of all levels – from the local sprint races to the IRONMAN®.  Whether you are looking to complete your first triathlon or would like to PR your next event, our program can get you there.
---
Are you running your first 5k?  Maybe you are hoping to qualify for Boston.  Whether you are unsure of how much to run, when to run, need help with your running form, or are in search of a plan to simply achieve your dream goal, our program can show you the path to that goal.
---
Personal Training
For the time being, I cannot offer separate personal training due to a non-compete contract at Cardio Express.
Strength is a vital piece to the endurance athlete's training.  It enhances the endurance, power, and resilience of the body while keeping injury at bay.  Our programs incorporate strength in many ways in order to help push and support our athletes towards their goals.