As an endurance athlete, I have raced every standard distance available: Sprints, Olympics, Half IRONMAN®, and IRONMAN®.  If it's happened to you, I've most likely experienced it or heard many stories from others it has happened to.  As a coach, I have been blessed with opportunities to work with some of the best in the business and I use that knowledge to help improve my athletes every single day.  Whether you are looking to complete your first Sprint triathlon or looking to PR at the IRONMAN®, I want to help you achieve that goal.
Coaching
You will receive an initial phone or in person consultation to assess your fitness level, schedule/commitments, and go over your goals, a fully customized training plan, a full athlete account on Training Peaks, weekly check-ins, and periodic email & phone access for questions or concerns.
While I have dipped into the idea of pre-written plans, I much prefer to lean towards the side of ongoing customized plans.  I very much feel it fits the athletes better.  I know every big name coaching company has a cookie cutter plan and I can't do it morally.
1-on-1 Workouts / Form Analysis
Many athletes like to customize their plan with additional in person training workouts added to their training whether it is to work on form, technique, breathing, and/or speed. Many also use these in the last few weeks before a race in order to fine tune their pace and get in a solid workout. Other athletes can use this to adjust their form or training technique as they need if they don't require the full coaching package.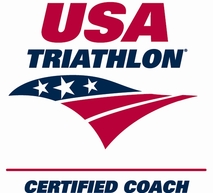 Travel fees are not included above, but will be detailed prior to your appointment. Fees are subject to change without notice.